Happy Hour in the Crossroads at Afterword Tavern & Shelves – Thursday, December 6th
Join us for a Happy Hour at recently opened Afterword Tavern & Shelves in the Crossroads of Kansas City, MO!
Luke and Christian, two U of I alums from the class of 2003 and now proud Kansas City residents, opened this bookshop / bar / café on September 26, 2018. Located at 19th & Grand, Afterword has cozy areas for reading, high top tables for meeting up with friends, and a long bar boasting bartenders making delicious cocktails. Never fear, Illinois natives, Old Style is also on the menu.

In homage to Champaign-Urbana, Afterword will be introducing a newly-minted Illini Mug Club for KC Illini members, with a slightly different twist from the traditional Illini Inn Mug Club.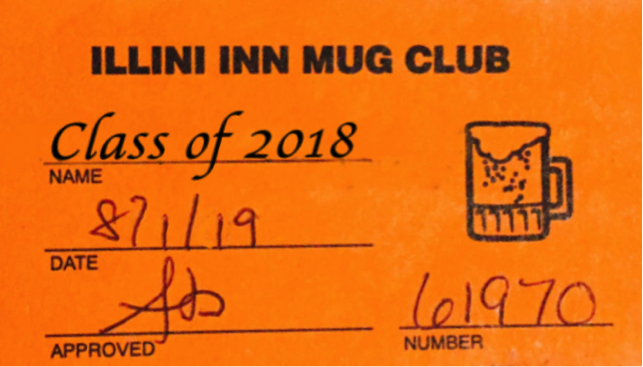 In addition to Illini Happy Hours, Afterword aspires to host a mix of intriguing and scintillating events, such as book clubs, TED Talk-ish events, wine tastings, political Q&A and the like. Any suggestions regarding events that you would like to see will be warmly welcomed!

What: Happy Hour with fellow U of I alumni
When: Thursday, December 6 from 4-7pm
Where: Afterword Tavern & Shelves, 1834 Grand Blvd, Kansas City, MO 64108

Click the links below to learn more about the event or Afterword Tavern & Shelves
Afterword Tavern & Shelves Website
Afterword Tavern & Shelves Instagram
Afterword Tavern & Shelves Facebook